Description
Want to go for a walk or hike with your furry BFF? Purchase this Pet Carrier Sling. It is stylish yet comfortable and the front sling convertible design shifts the weight from your neck and shoulders. 
Get this sling for everyday adventures. This handy bag is perfect for small cats and dogs.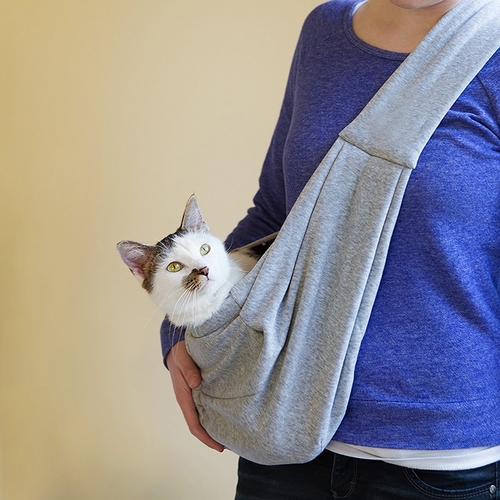 Easy and safe carrying solution

- you can wear this pet carrier sling just like a shirt. It is made with premium and resilient fabric, ensuring softness. The sling will make your pet feel safe when carried around. 

High-Quality Fabric

- This sling carrier can hold up to 15 lbs. It uses a soft, high-end material: 95% Cotton and 5% Spandex fabric. Cotton lets the air flow in and is durable. Whereas spandex offers some stretch.

 

Easy To Use

– This pet sling carrier doesn't have any belts, zippers or fussy buckles. It is light in weight and you might not remember that you are wearing anything. The carrier comes in a compact design and you can slip it into your purse after using it.
Specifications:
Color: gray, blue, and pink
Material: Cotton
Safety collar latch: Yes
Target species: cats and dogs
Wash way: hand wash only
This pet sling is friendly for your pets. These are perfect for small dogs, cats and rabbits. Order now before it runs out!
Why should you order from us?
Top-Notch Service – if you do not like the product, you will have the chance to return it within 14 days.
FREE shipping – We will handle the shipping costs on your order for you.
Payment & Security
Your payment information is processed securely. We do not store credit card details nor have access to your credit card information.